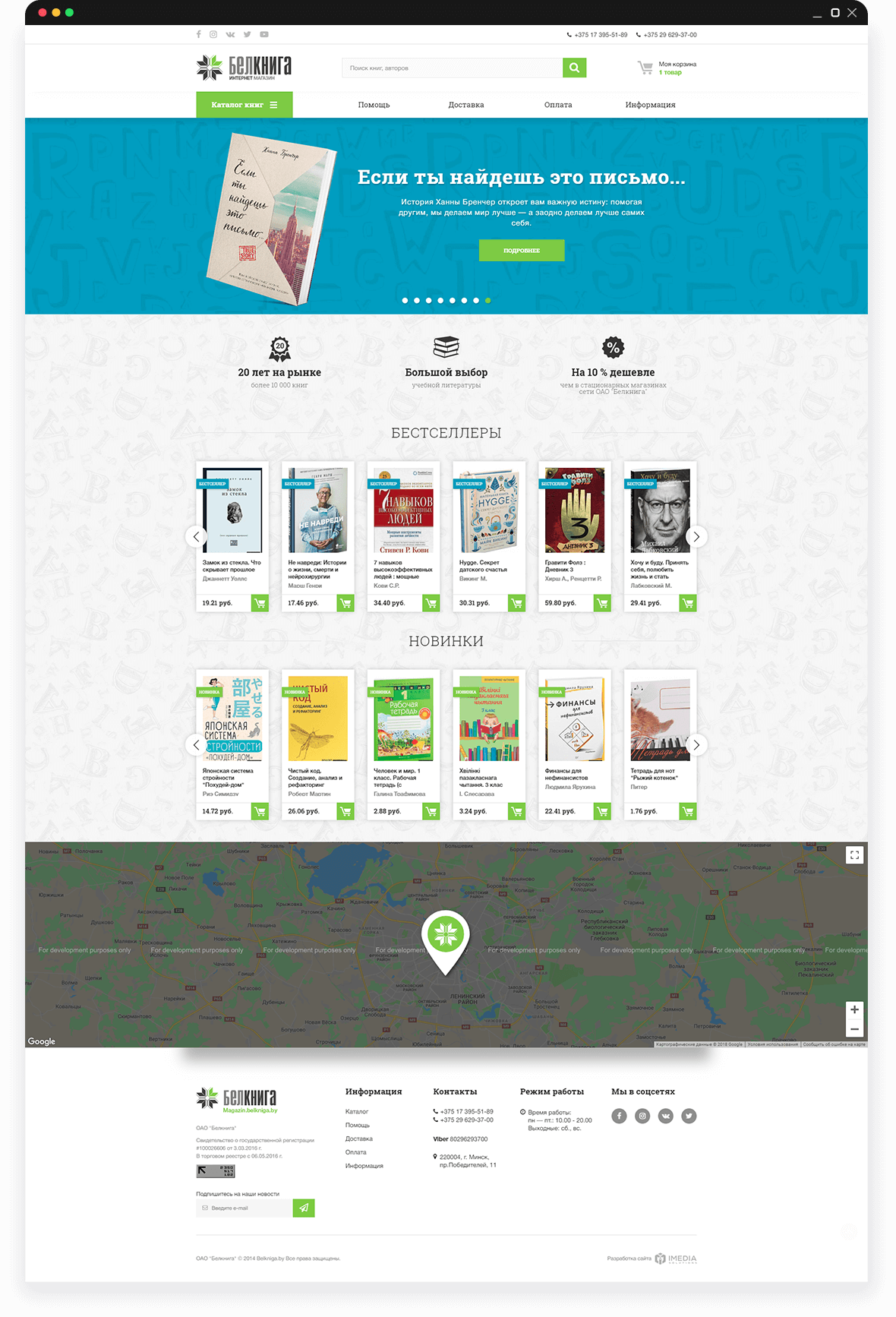 ABOUT THE CUSTOMER
The Belkniga website is the online representation of Belarus's largest book network, with 80 offline stores.
The mission of creating the web-site was committed in order to:
expand the audience;
reach mobile users via introducing the web-site that would be convinient to work by smartphones and tablets;
to save customers' time and introduce online shopping features.
iMedia specialists introduced the following architecture: the web-site consists of two parts: an online store with a detailed catalog of goods and a corporate website, where news and information on offline stores of the network are regularly published.
ADAPTIVE LAYOUT
The web-site is adapted for all types of mobile devices: tablets, laptops, phones (HTML5.3 was used to handle this part of the challenge). The user can get acquainted with the information to order goods in any place convenient for him and from any device.
NEWS BLOCK AND INTERACTIVE MAP
The chain of stores "Belkniga" represented in all major cities of Belarus, regularly holds meetings with writers, autograph sessions, participants in book forums in Russia, Belarus and Europe, therefore, coverage of these events is an important task of the site.
The news block allows to highlight the main information in the news list, the ability to set bright attractive images helps to draw the user's attention (Vue.js and CSS3).
Interactive map was introduced to find the nearest store for shopping and online order reception (Google Maps API).